Setup Package
Setup Installer Software
MSI to EXE creator
Faster way to create setup installation package
Create compact size setup in few mouse click
Save time and money in software deployment process
Maintain software originally while creating setup .exe file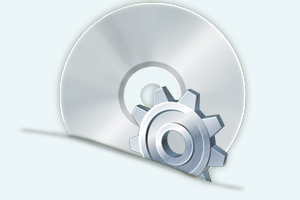 Setup installer software has been designed specially for the Software Programmers or Beginners for creating installers or software packages for any Windows application. Professional setup package creator generates the exe file setup of any software application and lets you deploy and distribute created software exe file over internet or via other source.
Popular installshield software places your complete application program and data files into a batch file and converts it into a single self extracting exe (executable) file. Setup builder utility reduces your countless software installation headaches and facilitates to make your Desktop programming scalable across World Wide Web without altering Software originality.

MSI to EXE creator software is a powerful, reliable and cost effective solution that converts executable file setup from Microsoft Installer (.MSI) file format. Setup maker software is fully capable to convert and create exe file setup from Microsoft Visual Studio .NET framework MSI installation setup package without affecting original structure of MSI file.
Advanced yet simple to use setup creator wizard has been developed to make software application scalable and versatile across multiple machines while creating executable setup installation package from existing MSI installation setup wizard. MSI to EXE Creator tool supports all major Windows Operating System including 11, 10, 8, 7 and latest windows platform.
How useful for the software programmer?
Setup installer software helps software programmers or beginners who frequently have to tackle with setup installation problems by generating exe file setup of windows application that makes it possible to install and run software at end user machine or while business deal.
Complete install and uninstall setup wizards
Customized setup maker tool is simple, fast and cost-effective solution which facilitates you with both Install and Uninstall setup wizard so that the end user is provided with proficient, beginner friendly and easy looking software setup to use it without any hindrance.
A Brief Overview of Setup Installer Software
We provide professional setup installer software for your Microsoft Windows applications. Setup installer software enables the creation of the setup files in just a few mouse clicks to let user deploy and distribute Desktop application over the internet or at client machine.